Spring is in the air and April has been a busy month for Aim Higher Training.  We continue to actively engage with our students, delivering a variety of qualifications in leadership management training, assessment, and business skills.
Additionally, our coaching sessions provided to clients have helped them develop actionable plans, enabling them to make progress toward achieving a purposeful and well-balanced life. Our client's success in their careers and how they manage their work-life balance is a testament to the transformative power of coaching.
As part of our commitment to empowering individuals, Aim Higher Training has continued our series of blog posts, providing advice and guidance to anyone considering a change. This month's posts have focused on spirituality, creativity, and personal growth while building a more well-balanced life.
We're happy to say that it has been a productive and meaningful April at Aim Higher Training while supporting individuals to reach their goals and improve their lives.
We appreciate your continued support and look forward to sharing more updates in the future.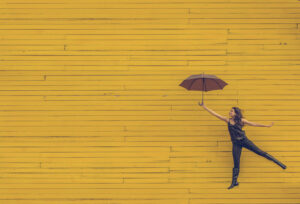 We all want to be the best version of ourselves. We strive to achieve our goals and live a fulfilled life. However, personal growth is not always easy. It requires dedication, hard work, and a commitment to self-improvement. That's where coaching comes in…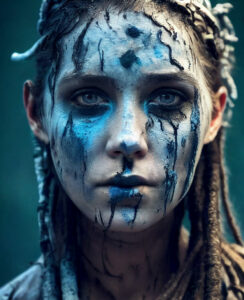 Creativity is a powerful force that can help us express our inner selves and connect with the world around us in new and exciting ways. It is also one of the main pillars as part of a well-balanced life because if neglected many can feel a hole because we fail to tap into creativity to express our inner selves…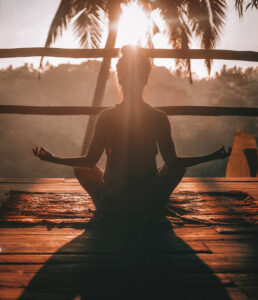 Spirituality can be a difficult subject to discuss because it can mean different things to different people. For some, it may be closely tied to religion, while for others, it may be a more personal and individualised concept. Regardless of one's beliefs, however, exploring spirituality can be a deeply enriching and fulfilling experience…
Do schools kill creativity?
Creativity expert Sir Ken Robinson challenged the way we educate our children, championing a radical rethink of how our school systems cultivate creativity and acknowledge multiple types of intelligence. Watch the
TED talk here
.
Spotlight on Work-Life Balance
This course is one of our series of Spotlight courses which are short sessions providing an opportunity to dip your toe in the water to study a new subject.
These short courses are designed to be taster sessions and will also provide value in terms of helping you to learn some tools to support your personal growth.
Download our free guide Top Tips for a Better Work-Life Balance here
Referral Scheme
If you know someone who is looking to gain a professional qualification please refer them to our website, let us know and we'll send you a £100 voucher when your friend or colleague signs up for an Aim Higher Training course.
Find out more about Aim Higher Training
You can read lots more of our blog posts on work-life balance, professional development, and personal growth on our blog at Aim Higher Training.com 
April Round-up from Aim Higher Training