Welcome to the March round-up for 2023 from Aim Higher Training and Development.
As we bid goodbye to yet another fast-paced month of March, we welcome the arrival of spring with open arms, bidding farewell to the cold winter nights.
Over the past few weeks, Aim Higher Training has been actively engaged in delivering a range of qualifications to our students, who are pursuing their studies in assessor training, management, and various other business skills. We have also been providing our clients with coaching sessions, which have enabled them to develop actionable plans that have taken them closer to realising their goals and achieving a purposeful and well-balanced life. The progress made by our clients is a testament to the transformative power of coaching.
In line with our commitment to empowering individuals, we have continued our series of blog posts that offer advice and guidance to anyone who may be considering a change. These posts revolve around the core elements of the coaching wheel, and this month, we have emphasised the importance of relationships in leading a well-balanced life.
Thank you for your continued support, and we look forward to sharing more updates with you soon!
Our blog posts on family, friendships, and romance delve deeper into this aspect and can be accessed on our website.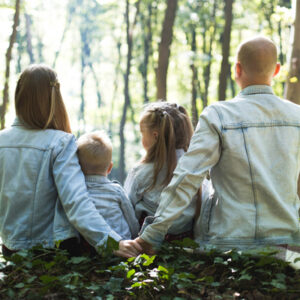 Why Family is Important as Part of Work-Life Balance
Family is a complex and multifaceted entity, comprising various individuals who share a common bond of kinship. It is also a fundamental unit of society, and it plays an essential role in shaping one's identity, values, and beliefs. Every family has its unique characteristics, and each member's experiences within that family can vary significantly.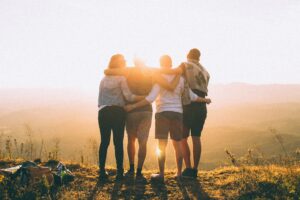 Why Friendship is Essential as Part of Work-Life Balance 
In today's fast-paced world, it's easy to get caught up in the daily grind and forget the importance of maintaining a healthy social life. As social creatures, humans have an innate need for connection, and friendships can provide us with a sense of purpose, belonging, and support.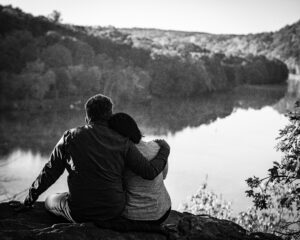 Balanced Life: The Importance of Good Relationships
Love and relationships are an integral part of our lives. They provide us with a sense of purpose, fulfilment, and happiness. A healthy relationship can be the cornerstone of a fulfilling life and a key component of a well-balanced life. In this article we examine what makes a relationship healthy, and why is it so important to have one.
We also shared this great TED Talk by Shane Lopez 'The Secrets of People Who Love their Jobs', which identifies the factors that guide people towards finding jobs and developing them into jobs they love.
Spring sale promotion 20% off all work-based qualifications for any enquiries made before the 21st April 2023.  Contact us to find out more and save.
March Round Up from Aim Higher Training