Welcome to the Aim Higher Training Monthly Round-Up: May Edition!
As May bids us farewell, we're thrilled to reflect on some remarkable achievements and exciting milestones at Aim Higher Training.
This month, we continued our dedication to delivering accredited work-based qualifications and training to our students while providing transformative career coaching to support our clients in their life-changing journeys. Additionally, we shared valuable insights through our blog posts, guiding individuals on their personal growth journeys. And let's not forget the celebration of our exciting move to the beautiful Cotswolds! Here's a recap of what's been happening at Aim Higher Training during May:
Accredited Qualifications and Training
We take immense pride in our commitment to delivering accredited work-based qualifications and training. Throughout May, our students embarked on their learning journeys, equipped with the necessary skills and knowledge to excel in their respective fields. We're honoured to support their professional growth and witness their remarkable progress.
Transformative Career Coaching
Our dedicated career coaching services have empowered numerous clients to make significant transformations in their lives. We've worked closely with individuals, providing guidance, insights, and personalised strategies to help them navigate career transitions, overcome challenges, and unlock their full potential. Witnessing their breakthroughs and their renewed confidence has been truly inspiring.
Insights for Personal Growth
Our blog posts have been a valuable resource for individuals embarking on their personal growth journeys. We've shared practical tips, insights, and actionable advice to guide readers through their own transformative experiences. We're passionate about empowering individuals to cultivate self-awareness, embrace change, and create meaningful lives.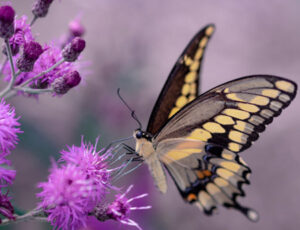 Have you ever heard of the butterfly effect? It's the concept that a small change in one part of a system…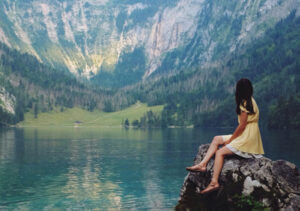 Personal growth is an ongoing journey that involves focusing on our physical, mental, and emotional well-being. While it's important to…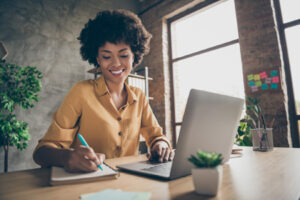 We all want to be the best version of ourselves. We strive to achieve our goals and live a fulfilled life. However, personal growth is not always easy…
Embracing the Cotswolds
May brought an exciting milestone as our Director, Jane celebrated moving to the enchanting Cotswolds! This transition marks the beginning of an exhilarating new chapter for Aim Higher Training. The tranquil surroundings and serene beauty of the Cotswolds will inspire us to reach new heights in empowering individuals and organisations to achieve their aspirations.
Looking Ahead
As we venture further into the future, our commitment to excellence and growth remains unwavering. Aim Higher Training will continue to provide first-rate accredited qualifications and training, transformative career coaching, and valuable insights to support individuals on their personal growth journeys. We're excited to expand our reach, make a positive impact, and help even more individuals unlock their true potential.
Join us on this incredible journey! Whether you're seeking professional growth, career transitions, or personal development, Aim Higher Training is here to support you every step of the way. Our team of training and development associates is dedicated to empowering you to achieve greatness and create a life filled with purpose and fulfillment.
Stay tuned for more inspiring blog posts, updates, and announcements as we continue to make a difference at Aim Higher Training.
Many thanks to Magda Vrabetz for capturing the beauty of the Cotswolds in her beautiful image.
Monthly Round-Up: May Edition