Monthly Round-up from Aim Higher Training: October Edition
As we bid farewell to October and embrace the autumn season, it's time to reflect on another fantastic month at Aim Higher Training. October has been marked by success, recognition, and a commitment to promoting diversity and inclusion in the workforce.
Here's a round-up of our notable achievements and highlights from this past month:
Learner and Coaching Success
In October we had an abundance of achievements among our learners and coaching clients. We are immensely proud to share the following successes:
Awarding of Qualifications: Several of our learners have achieved remarkable results in their qualification-based courses, demonstrating their dedication and hard work. These accomplishments underscore the effectiveness of our training programmes.
Career Advancements: Our coaching clients have continued to make strides in their careers, thanks to the guidance and support provided by our dedicated coaching team. Their professional growth is a testament to the effectiveness of our coaching services.
Successful EQA Visits from NCFE
This month, Aim Higher Training underwent our External Quality Assurance (EQA) visit from our awarding body, NCFE, as part of their Annual Monitoring Reporting process. We are thrilled to announce that this visit was highly successful, with NCFE commending our commitment to quality and excellence in education. We also hosted a visit from our new EQA Henry Sharp who offered some supportive and encouraging feedback on all our education and training based qualifications. These visits serve as an important quality assurance measure and reaffirm our dedication to delivering the highest standard of training and education.
Blog Post Series on Workforce Development
Throughout October, we have continued to run our blog series on workforce development, with a particular focus on diversity and inclusion. We recognise the importance of creating inclusive workplaces and understand that a diverse workforce brings unique perspectives and strengths.
We shared insights and strategies for fostering diversity and inclusion within organisations, emphasising its role in achieving success, especially with recruitment and retention.
Our blog series covered a wide range of topics, including: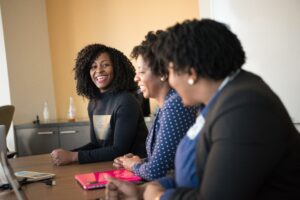 Creating an Inclusive Talent Pipeline- Steps to Diversify Recruitment
In today's dynamic and interconnected world, diversity and inclusion have evolved from mere buzzwords to essential elements of a successful and sustainable business.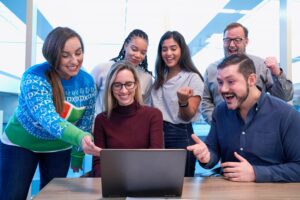 Diversity, Equality, and Inclusion: The Future of Recruitment
In our diverse world, organisations and businesses are increasingly recognising the importance of building a workforce that reflects the rich tapestry of society.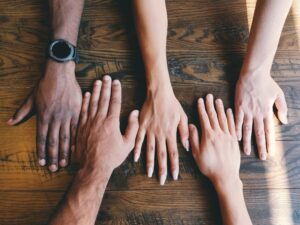 Diversity and Inclusion: The Power of an Inclusive Recruitment Strategy
In today's rapidly changing and increasingly interconnected world, equality, diversity and inclusion (ED&I) have emerged as not just buzzwords but as critical drivers of success for businesses.
At Aim Higher Training, we remain committed to empowering individuals and organisations to achieve their full potential, and our blog series on workforce development is just one way we aim to inspire positive change in the world of work, education and beyond.
As we move into November, we look forward to building on the successes and momentum of October. We are excited about the opportunities and challenges ahead. We remain dedicated to our mission of providing high-quality education, coaching, and guidance to help our learners and coaching clients aim higher in their personal and professional lives.
Thank you for your continued support, and here's to a successful and fulfilling November.
Monthly Round-up October Edition